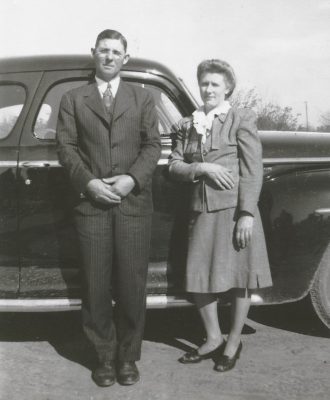 With a little bit of gumption and a whole lot of faith, Mr. Riley Coker opened the doors of Coker Feed Mill on December 10, 1949. He had been diagnosed with a crippling condition and with help from his wife Mabel, his brother-in-law James E. "Shine" Smith, and his young children, Mr. Riley successfully made the transition from farmer to businessman.
He started out shelling corn, using a generator to run the mill and shooting the shucks across the road for the cows. Opening day was well after corn came off, and the family didn't know if they'd have a single customer. His girls still remember the tears in their father's eyes as they opened the doors to tractors, cars, and wagons lined up in all directions as far as the eye could see. Mr. Riley was known to be a man of great integrity, always rounding the pennies to the benefit of the customer and not able to rest a moment if he thought he had done someone wrong.
Mr. Riley's son Brantley took over the business from his Uncle Shine in 1981. When many other small local mills were closing their doors, he and his wife Gay took that heritage of faith and gumption and expanded the business to be the staple for livestock and equine nutrition that it is today. They started the Amber Grains and Carolina Pride lines in the mid-1980's and took equine nutrition to the next level in 2001 with Amber Grains Elite horse feeds. The feeds they make continue to improve as nutritional science evolves, but the strong moral compass that has always guided their creation is the same.
The company, now guided by the third generation, has a strong vision to see rural communities thrive through roots in agriculture. Amber, Brantley and Gay's daughter, and her husband Laurence are committed to small farms and agricultural communities. They believe in the goodness and beauty of this green earth and hope to help the business flourish in its roots.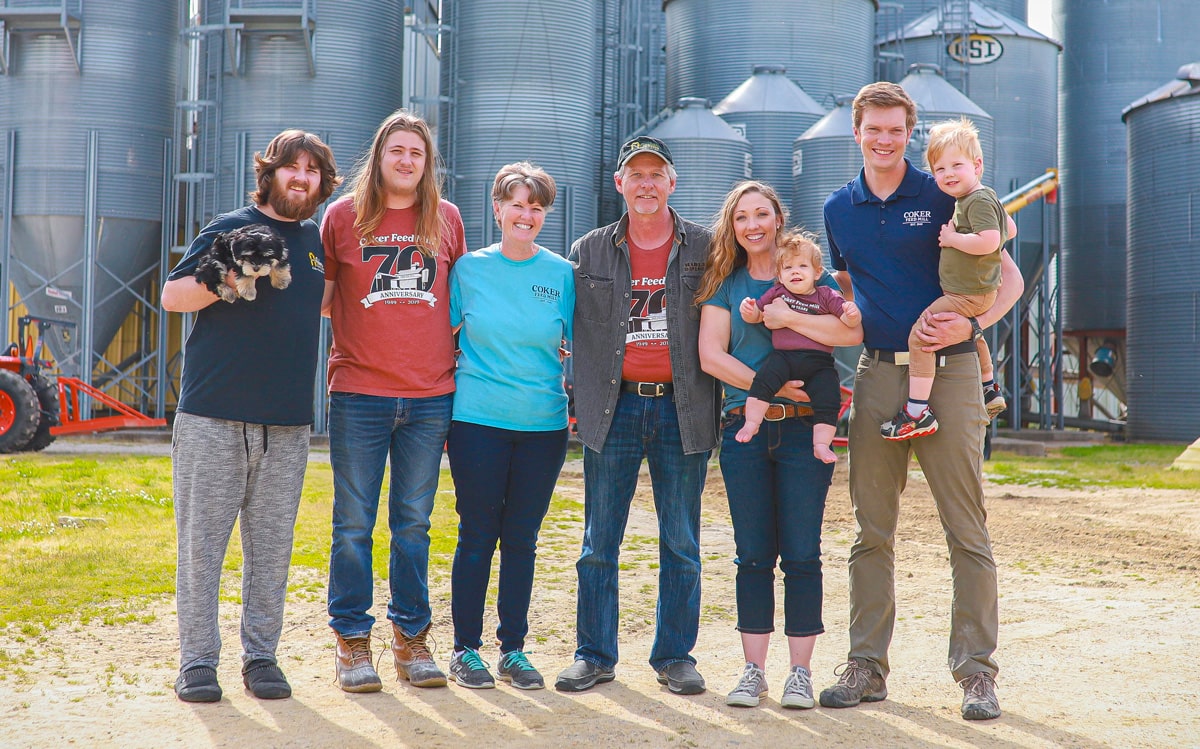 From left to right:
Dan Coker (with JoJo Coker), Nathan Coker, Gay Coker, Brantley Coker, Amber Butler, Ada Butler, Laurence Butler, and Riley Butler.