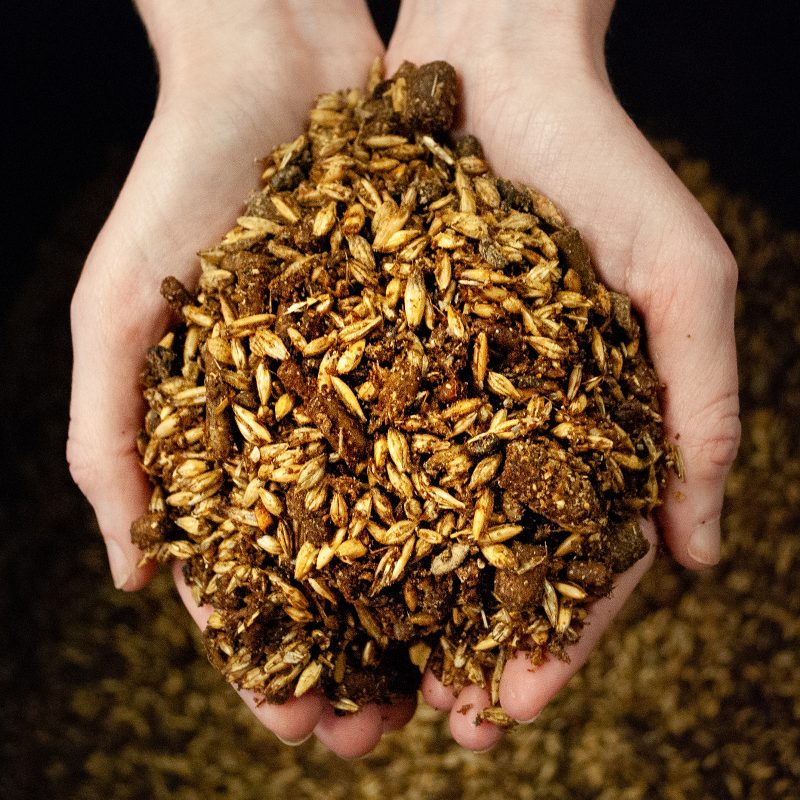 For most horse and livestock owners, feed freshness is a huge concern. To get the most nutritional value from your feed, it is best to use feeds that have been produced within 90 days. But why does a feed's age matter so much? In the process of manufacturing, when vitamin sources come in physical contact with feed ingredients like grains and molasses, the vitamins begin to deteriorate.
So how can you tell if your feed is old? You may have trouble finding an expiration date on a feed bag, or even a clearly marked date of manufacture. However, you will likely find a 3–7 digit code on the tag or bag that corresponds with a Julian date format (001–366) to indicate when it was produced. You can easily find this 3 digit number on the back of every Carolina Pride and Amber Grains product. This code can help you make sure that your animals are getting the most out of their feed.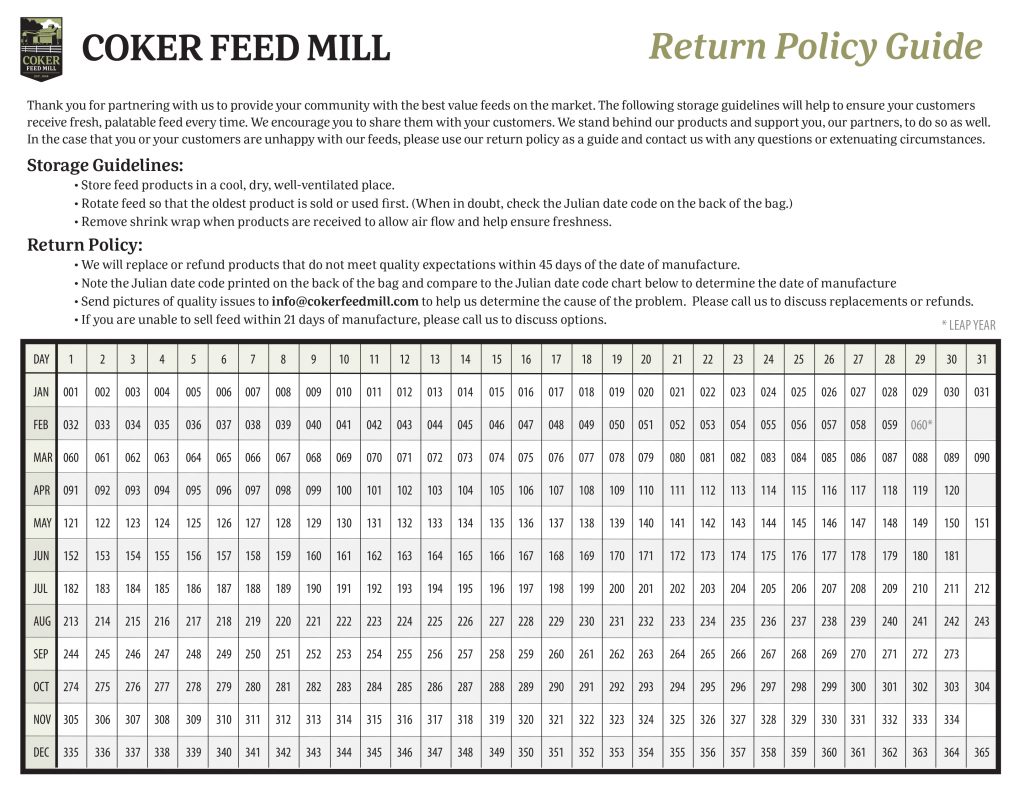 At Coker Feed Mill, we know how important feed freshness is to the health and well-being of your animals. We produce our feeds daily, so you can be assured that your animals are getting consistently fresh feeds that ensure they're getting the most nutritional value possible. Check out our complete line of horse feeds here.